ABOUT THE SERIES: VOICE KOREA 2020
Kim Jong Kook, BoA, Sung Si Kyung, and Dynamic Duo join The Voice Korea 2020 as instructors. Mnet has just introduced coaches including: Kim Jong Kook, BoA, Sung Si Kyung and Dynamic Duo for The Voice Korea 2020 event.
Mnet said, "The four main characters, singers and producers, have joined as coaches. We hope to see a variety of distinct styles and skills go head-to-head." Coach Kim Jong Kook shared, "I am very happy because this is an opportunity to meet many talented people. I am a singer who has been known to fans for 26 years.
After promoting for a while, I've learned that it's important to make your own music but also to be a vocalist that is sought after and heard by the public."
Coach BoA said, "I am very happy to be able to participate as a coach in a global music program on the 20th anniversary of my debut. I will work hard to find the diamonds. The brightest are hidden and will work hard to help them improve their talents.
I will help them develop into vocalists who will lead the country's music industry."
Coach Sung Si Kyung shared, "I want to meet a new voice full of emotions with delicate senses through The Voice Korea 2020. More than anything, the most important thing, I will try to blend in. , focusing on their emotions to find the brightest faces".
Dynamic Duo became the first group to be appointed as a coach in The Voice Korea 2020.
"We wanted to find rarer, more personal vocalists who not only had vocal skills but also had their own identity and helped them grow," says Dynamic Duo.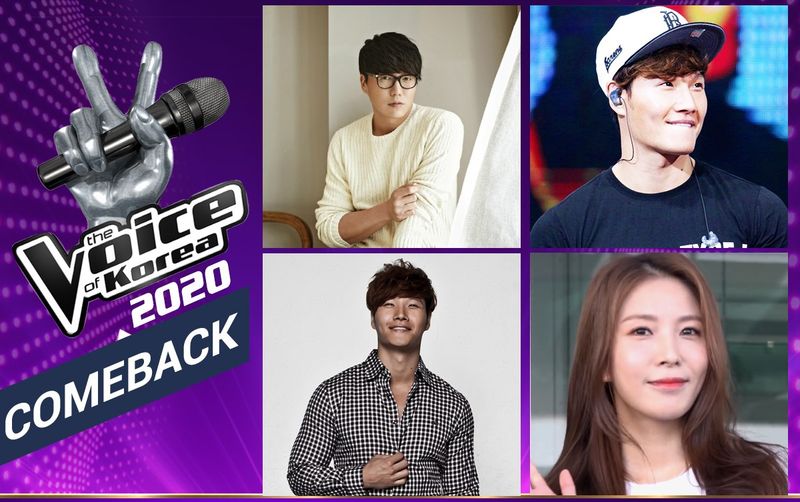 The Voice Korea 2020 welcomes Korea's top musicians as coaches to select their teammates based on the contestants' voices. The coaches will help them develop into top vocalists in Korea in particular and the world in general.
ABOUT THE SERIES: VOICE KOREA 2020 CAST
Sung Sikyung
Kim Jongkook
BoA
Dynamic Duo
Watch free on: Xemovie.com