ABOUT SERIES "TEARS IN HEAVEN"
Tears in Heaven is a 2021 Chinese television series based on Fei Wo Si Cun's novel Variety Flowers At Seaside. Shawn Dou, Li Qin, and Zhang Yunlong feature in the film. From November 2016 to March 2017, Tears in Heaven was shot in Shanghai. On March 23, 2021, it will air on several channels.
TEARS IN HEAVEN SYNOPSIS
Du Xiaosu is a devious entertainment reporter who pretended to be a nurse and snuck into a hospital ward after a vehicle accident to photograph a high-profile rising celebrity. She meets Shao Zhenrong, a suave doctor on duty, and their bittersweet romance begins. Shao Zhenrong's brother was introduced to Du Xiaosu. She had a previous connection with his brother, Lei Yuzhen, who had dumped her. Lei Yuzhen disallowed her connection with Shao Zhenrong, much to Du Xiaosu's chagrin, because he couldn't accept her into the family because she would be a continual reminder of his suffering. Shao Zhenrong and Du Xiaosu break up.
Shao Zhenrong died after an accident during an earthquake rescue mission. As time passes, Lei Yuzheng finds it increasingly difficult to suppress his feelings for Du Xiaosu, and he realizes he has loved her since the beginning. Will Du Xiaosu ever be able to forgive Shao Zhenrong and accept Lei Yuzheng?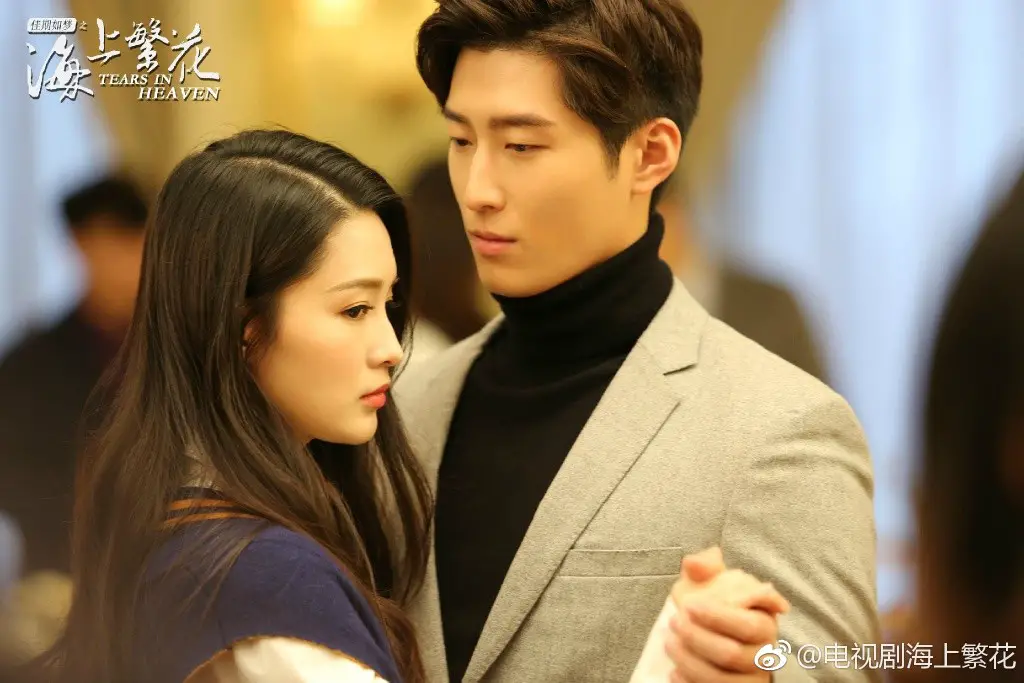 TEARS IN HEAVEN CAST
Shawn Dou as Lei Yu Zheng
Shawn Dou, sometimes known as Dou Xiao, is a Chinese actor. He was born in Xi'an on December 15, 1988, and moved to Vancouver, Canada, with his family when he was ten years old. Dou went to Vancouver, British Columbia, Canada's David Lloyd George Elementary School. Dou learnt Karate there and won the title for two years in a row. He attended Sir Winston Churchill Secondary School in Vancouver, British Columbia, after graduating from DLG in 2001.
Sweet Li, sometimes known as Li Qin, is a Chinese singer and actor. Li was born in Bacheng Town, Kunshan City, Jiangsu Province, on September 27, 1990. Li began learning Chinese traditional opera at the age of 11 at Shipai Central School, where he received training in the Wuxi, Shaoxing, and Kunqu operas.
Leon Zhang as Shao Zen Rong

Li Ting Zhe as Lin Xiang Yuan

Wang Rui Zi as Jiang Fan Lu

Ai Ru as Zou Si Qi
NOW YOU CAN WATCH TEARS IN HEAVEN ENGLISH SUB ONLINE AND FREE ON XEMOVIE.COM