ABOUT SERIES "SWEET TEETH"
Sweet Teeth is a Chinese romantic comedy drama directed by Derek Hui and Liu Han Yang.
Sweet Teeth was released on August 16, 2021.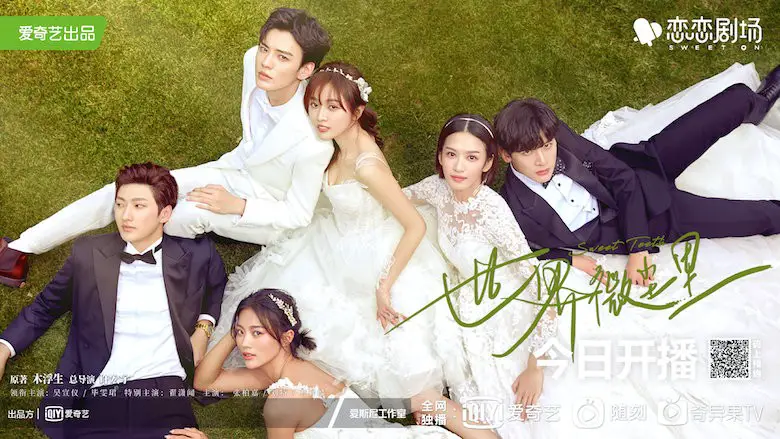 SWEET TEETH SYNOPSIS
Ai Jing Chu, a dentist who also teaches at Donghu University, is regarded as the most attractive man in the school. Zeng Li, the university librarian, on the other hand, is prejudiced against him due to a little misunderstanding. Zeng Li attempts to avoid Ai Jing Chu at all costs when her mother compels her to get braces, but she eventually becomes his patient. Zeng Li discovers that Ai Jing Chu is truly a very professional and kind person as the two communicate more and more, and he begins to develop affections for him. Zeng LI's best friends, Ma Yi Yi and Wu Ying, see their lives change as a result of Deng Hao Ran and Liu Yu Cheng, respectively.
SWEET TEETH CAST
Wu Xuan Yi is a Chinese singer and actress who was born in the Chinese city of Haikou in the province of Hainan. In 2016, she made her debut as a member of the South Korean girl group WJSN. She was also a previous member of Rocket Girls 101 (101), a group formed by Produce 101 China, which debuted in June 2018 and disbanded in July 2020.
Bi Wen Jun as Ai Jing Chu
Bi Wen Jun is a Chinese singer and actor who first rose to prominence with the boy band NEXT, formerly known as NEX7, in 2018. Yuehua Entertainment is his manager.
In the first season of "Idol Producer," he came in 10th place in the finals. After that, he made his acting debut in the series Sweet Tai Chi. For the drama's soundtrack, he released his first solo single, "Fist With My Heart."
Bi was named to Forbes China's 30 Under 30 China 2019 list, which included 30 notable persons under the age of 30 who have made a significant impact in their areas.
Zhai Xiao Wen as Liu Yu Cheng

Baby Zhang as Wu Ying

Terry Liu as Deng Hao Ran

Wan Zi Lin as Ma Yi Yi
NOW YOU CAN WATCH SWEET TEETH ENGLISH SUB ONLINE AND FREE ON XEMOVIE.COM