Rebelde 2022
Rebelde (English: Rebel) stylized as REBƎLDE is a Spanish-language Mexican reboot teen drama television series based on the Mexican telenovela of the same name (a remake of Argentine telenovela Rebelde Way) directed by Santiago Limón.The series premiered on Netflix on 5 January 2022.
On 9 January 2022, Netflix announced the renewal of Rebelde for its second season.
Storylines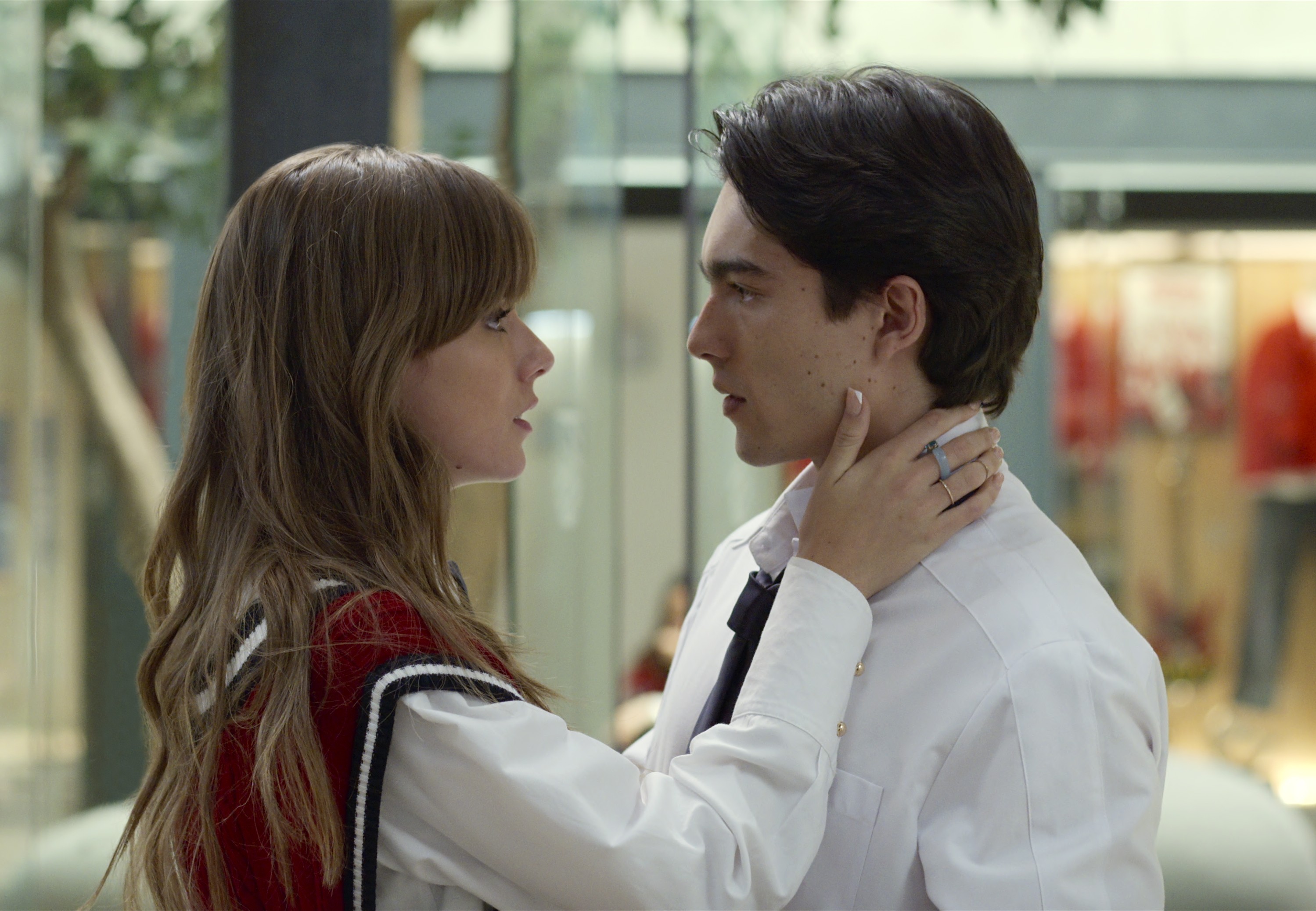 Rebelde following the lives of a group of young students at the Elite Way School, an elite Mexican college. Among dramas and lots of music, passions, friendships and rivalries will arise in the path of the protagonists. Former student Celina Ferrer (Estefanía Villarreal) becomes the new director of the Elite Way School, while the teen cast is completely new. And the protagonists of the remake will recreate the band from the original soap opera with the original songs and some new ones.
Cast
Sergio Mayer Mori as Estebán Torres/ Estebán Colucci
Azul Guaita as Jana Gandía Cohen
Franco Masini as Luka Colucci
Giovanna Grigio as Emilia Alo
Andrea Chaparro as María José Sevilla (M.J)
Jerónimo Cantillo as Guillermo Álvarez (Dixon)
Lizeth Selene as Andrea Agosti (Andi)
Alejandro Puente as Sebastián Langarica (Sebas)
Estefanía Villarreal as Director Celina Ferrer
Karla Cossío as Pilar Gandía
Leonardo de Lozanne as Marcelo Colucci
Karla Sofia Gazcón as Lourdes
Pamela Almanza as Anita
Dominika Paleta as Marina de Langarica
You can watch Rebelde 2022 full HD online free with English Subtitles on Xemovie. Rebelde is one of the best Netflix movies/series to stream online with English subtitles.