Queen of Reversals (2010) profile
Drama: Queen of Reversals
Revised romanization: Yukjunui Yeowang
Hangul: 역전의 여왕
Director: Kim Nam-Won, Jung Dae-Yoon
Writer: Park Ji-Eun
Network: MBC
Episodes: 32
Release Date: October 18, 2010 - February 1, 2011
Runtime: Monday & Tuesday 21:55
Language: Korean
Country: South Korea

Queen of Reversals (2010) plot

Hwang Tae-Hee (Kim Nam-Joo) believes that happiness is getting married to the man she loves. After marriage, she faces an unexpected marriage life. She is able to overcome these difficulties to achieve a reversal of fortune.
Bong Joon-Soo (Jeong Jun-Ho) is Hwang Tae-Hee's husband. He's popular with woman but has no special talents or interests. He starts work at a company to get revenge on his ex-girlfriend, who dumped him. At his new workplace he meets Hwang Tae-Hee who works as a team leader. Hwang Tae-Hee has feelings for him, dreaming of becoming a cinderella, and soon they marry. Unexpectedly, Bong Joon-Soo must get through difficulties. He struggles to become a real man and finally takes responsibility for his family.
Baek Yeo-Jin (Chae Jung-An) is a cute woman, but when she needs to she become bad. She works with Hwang Tae-Hee at the same company and uses her attractive looks when needed, which raises the ire of Hwang Tae-Hee. When Bong Joon-Soo, the man she dumped, marries rival Hwang Tae-Hee, a second round takes place between the two woman.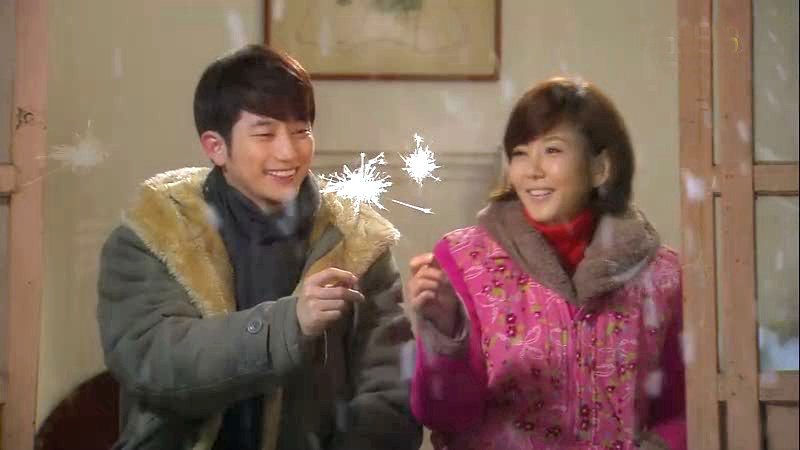 comments on Queen of Reversals (2010)
I began watching this drama for two reasons; I read on a blog that this was actually written quite well and I had just watched Prosecutor Princess and wanted to see more of Park Shi Hoo. At the time it was the first drama I attempted with episodes over 16 to 24. I wasn't disappointed in the least!
Queen of Reversals is one of the best melodramas I've watched. It tells the mature story of a marriage between two people who are struggling to make it work or having to decide to let go. The cast of actors all do a wonderful job. Kim Nam Joo and Park Shi Hoo are stand outs. Kim Nam Joo is wonderful as Hwang Tae Hee. The evolution of her character is a lot fun to watch. Park Shi Hoo is such a scene stealer. He has a great quality and screen presence.
The supporting cast was also well chosen. This was a melodrama but I loved that there were no birth secrets, no one had a deadly disease, no one loved someone they thought might be their sister. It was actually a pretty nice and refreshing change to watch something more real. The plot unfolded very nicely for 31 episodes and there were some real surprises along the way. This also has the funniest bromance between Goo Yong Shik and his secretary...Hilarious.
I ended up loving this show and giving it a 9. A few months later I stand by that rating. If you are looking for a great story about a woman really finding her strength you'll love Queen of Reversals
Yes, it has 31 episodes, yes, it's quite long, but well, IT'S WORTH IT.
Story: A romance drama which has a lot to offer than what you expected it to be. Believing and redeeming oneself, overcoming obstacles, trusting someone till the end, finding new love after heartaches, there's more on it. I just loved how the story richly dealt on life's lessons , it's inspiring and heartwarming to watch. With a lot of best lines, indeed, the story was well- written. The flow of the story, though long was not dragging, there's something you'll want to watch for on the next episode. It's a melodrama but it's not too serious, it has its own laughable moments that kept me interested and enjoyed. The romance went well, it's realistic and pulled my heartstrings, there are sweetest moments but at the same time not too cheesy, in my opinion, it's rather, mature. I loved how the one I was rooting for from the start did win not only in achieving his goals but also in capturing the heart of the woman whose about to give up because of love. Since they finally got back together , the ending was really happy for me. Aside from that, the pairings I love eventually became couples as well!
Cast/ Acting : Just like the others in here, I initially watched for Park Shi Hoo and of course, I'm not disappointed. The acting was done quite good, I just love him and his smile, whenever he was sad, my heart went on him. Kim Nam Joo was awesome, I love her character in this. Her personality on her role was interesting to watch, and the mix of different emotions she portrays were really done well. Although KNJ was a bit older than PSH, they looked good together with obvious chemistry. The involvement of the supporting casts molded the story even more, no comments on their acting, they played well. I specifically loved Goo Young Shik' s secretary, he's the one who constantly entertains me., in simple ways, he can be funny, plus their bromance was cute!
Music: The songs tend to highlight the emotions portrayed by the characters, it's touching and affects me much. There was a song there that when played, was heart-wrenching, I resist to cry though.
Rewatch Value: I'm not fond of rewatching dramas but it's rewatchable if you want a really heartwarming drama with rich storyline.
Overall: This is a romance melodrama that will give you mixed emotions , definitely worth the watch and a must –see for PSH lovers.
watch the kdrama Queen of Reversals (2010) on xemovie.com