Police University (2021) Information
Drama: Police University (English title) / Police Class (literal title)
Revised romanization: Gyeongchalsooeob
Hangul: 경찰수업
Director: Yoo Gwan-Mo
Writer: Min Jung
Network: KBS2
Episodes: 16
Release Date: August 9 - October 5, 2021
Runtime: Mon & Tue 21:30
Language: Korean
Country: South Korea
"Police University " takes over KBS2's Monday & Tuesday 21:30 time slot previously occupied by "At a Distance, Spring is Green" and followed by "The King's Affection" on October 11, 2021.
"Police University " will not air on Monday, September 20, 2021 or Tuesday, September 21, 2021 due to Chuseok (Korean Thanksgiving Day) holiday. Ep.13 airs Monday, September 27, 2021.

Police University (2021) plot

Hacking was the only way out of Kang Sun Ho's miserable life ever since his parents passed away from an accident when he was just ten. He eventually puts his genius hacking skills into practice in an attempt to steal illegal gambling funds to pay for his adoptive father's cancer surgery. One day, Sun Ho bumps into a charismatic judo girl, Oh Kang Hee, and falls in love at first sight. Just to be with her, he sets a goal to get an acceptance letter from the same university as Kang Hee's and eventually gets accepted. However, he does not expect a familiar face from his previous misdemeanor, Yoo Dong Man, to greet him as his professor. At first, he's not very pleased to see him again, but he gradually grows fond of Dong Man, the man of justice, to the point where he respects Dong Man's philanthropic and brave nature as they continue to bicker with one another. Just like that, what started as love at first sight becomes Sun Ho's life goal, a police officer.
Thoughts on Police University (2021)
"Past 4 episodes, this drama is just average. Comedy is extremely bland. They're trying hard to make it look like Racket boys kinda funny yet touching show but it's a miserable failure. Not only both the director and screenwriters are quacks, the camera work plus screen editing techniques are totally off. The editing low-key feels like pre 2000 Indian movie style which makes the drama very uninteresting. Not gonna drop bcs I can't leave anything unfinished but the main plot of the drama except the university life doesn't seem promising either, will see how it goes. There is less scope for the actors to showcase there acting skills to being with, forget about the characters. Jin Young and Young Jae are understandable but Cha Tae Hyun and Krystal made a bad decision, accepting this drama."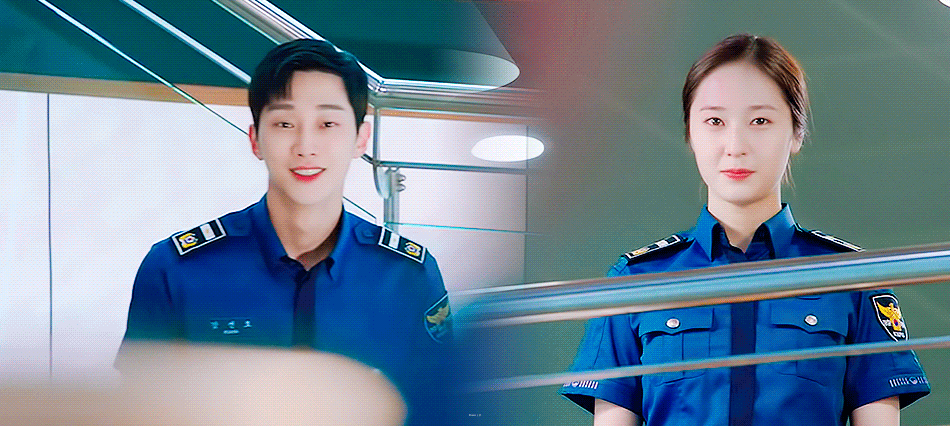 "Personally, when assessing whether a K-Drama series is worth watching or not, I would not read too much into the so-called domestic viewership rating. After all, as far as I know, such rating only takes into account those who watch through conventional televised broadcasts. It's 2021; there are other ways to enjoy series or movies, such as streaming services, delayed broadcasts, and on-demand viewing. Also as far as I'm concerned, Police University has always been broadcast simultaneously on KBS2 and a certain streaming media."
Watch the latest episode of Police University (2021) on XeMovie.com