ABOUT TV SERIES LOKI 2021
Loki is an American series created by Michael Waldron for Disney +, based on the Marvel Comics character of the same name. It is set in the Marvel Cinematic Universe (UCM), sharing continuity with the films of the franchise. The series takes place after the events of the movie Avengers: Endgame (2019), in which an alternative version of Loki creates a new timeline. Loki is produced by Marvel Studios, with Waldron acting as the main screenwriter and Kate Herron directing the first season.
Tom Hiddleston repeats his role as Loki in Loki TV series. Owen Wilson, Sophia Di Martino, Gugu Mbatha-Raw, Sasha Lane and Wunmi Mosaku also star. With Marvel Studios developing a series of limited series for Disney + centered on supporting characters from the UCM films, the series was officially confirmed in November 2018, along with Hiddleston's involvement. Waldron was hired in February 2019, and Herron joined that August. Filming for the series began in January 2020 in Atlanta, Georgia and was suspended in March 2020 due to the COVID-19 pandemic. Production resumed in September 2020 and completed in December.
Loki is scheduled to be released on June 9, 2021 and will consist of six episodes. It will be part of Phase Four of the UCM. A second season is in development.
TV SERIES LOKI SYNOPSIS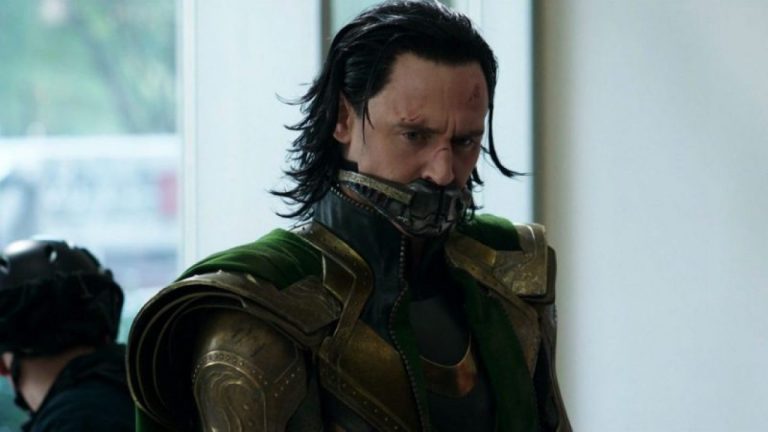 After stealing the Tesseract during the events of Avengers: Ultimatum, an alternate version of Loki is brought into the mysterious Authority of Time Variation (AVT), a bureaucratic organization that exists outside of time and space, and monitors the timeline. They give Loki a choice: be erased from existence for being a "time variant" or help fix the timeline and deter a bigger threat. Loki ends up trapped in his own detective thriller, traveling through time and altering human history.
Loki: history, date, place in the MCU, all you need to know about the new Marvel series
Who is Loki?
Inspired by Norse mythology, the character developed by Marvel first appears in Journey Into Mystery # 85 in October 1962. He is the biological son of King Laufey, ruler of the ice giants of Jotunheim. Shortly after his birth, he was abandoned and left for dead. It is Odin, king of Asgard, who takes him in and raises him alongside his rightful son Thor.
He will make his first MCU appearance in 2011 in the Kenneth Branagh film. An antagonistic figure in Avengers, where he threatens humanity and tries to satisfy it with the help of the Chitauris, he will gradually conquer the hearts of spectators by allying with his brother in Thor: The Dark World. But it's in Ragnarok that franchise fans see him in a whole new light, between master of mischief and devoted friend. He will perish at the hands of Thanos in Avengers: Infinity War.
What does it say?
After escaping the vigilance of the Avengers in Endgame, Loki finds himself in the hands of the TVA. The purpose of this organization is to prevent changes to timelines. Tony Stark and his team's various time travels have messed things up, and Loki's disappearance has caused a number of timing discrepancies, which he will have to rectify. For that, he will have no other choice but to join forces with Mobius, played by Owen Wilson, and to submit to the will of the VAT. It remains to be seen from now on whether the god will manage to get out of this mess, knowing his appetite for lies and confusion, there is no doubt that he will achieve his ends.
Where and when to see Loki?
As with WandaVision and Falcon and the Winter Soldier, Loki will find a special place in the Disney + catalog. From June 9, the platform will meet us every Wednesday from 9 a.m. We learned a few weeks ago that the series would be the only one to be broadcast outside the traditional Friday window. You can expect six 45-minute episodes, which is more or less the format Marvel has already adopted for Falcon and the Winter Soldier.
In the meantime, you can still see or re-watch the various movies that Loki makes an appearance in. You can find it in the Thor trilogy, in Avengers and Avengers: Infinity War. To review his escape in Endgame, however, it will be necessary to wait until 2022, when the film will finally be able to join the Disney + catalog.
What consequences for the MCU?
While the objectives of WandaVision and Falcon and the Winter Soldier were clear enough, one was to introduce Doctor Strange 2 and the other to mark the arrival of a new Captain America, the role that Loki will play in the MCU is still quite a mystery. . With these flashbacks, the series could be a way for the house of ideas to explore the multiverse and all of its alternate realities and why not bridge the gap with Sam Raimi's film. You could also imagine a direct connection to Thor's fourth installment, after all the character is from that universe.
But stranger, Loki could be linked to Black Widow. While this is unlikely to be an introduction to his solo film, the Avengers could make an appearance in the series. Indeed, in a trailer, we see a character who looks strangely like Natasha Romanoff. With her red hair and a Vormir-like setting, where Black Widow sacrificed herself to retrieve the Soul Stone, the briefly featured female character is at the heart of many fan theories. If nothing has been confirmed yet, we must admit that the prospect of seeing her again is already a joy to us. On the other hand, it is still unclear how Marvel chose to resuscitate her.
LOKI CAST
Tom Hiddleston as Loki
Gugu Mbatha-Raw as Ravonna Lexus Renslayer
Owen Wilson as Mobius M. Mobius
Wunmi Mosaku as Hunter B-15
Loki TV series next episode release date: On every Wednesday.
WATCH TV SERIES LOKI ENGLISH SUBTITLE ON XEMOVIE.COM