ABOUT SERIES "FAITH MAKES GREAT"
Faith Makes Great is a Chinese historical political drama directed by Fu Dong Yu, Wang Wei and Hong Ling.
Faith Makes Great was released on May 4, 2021.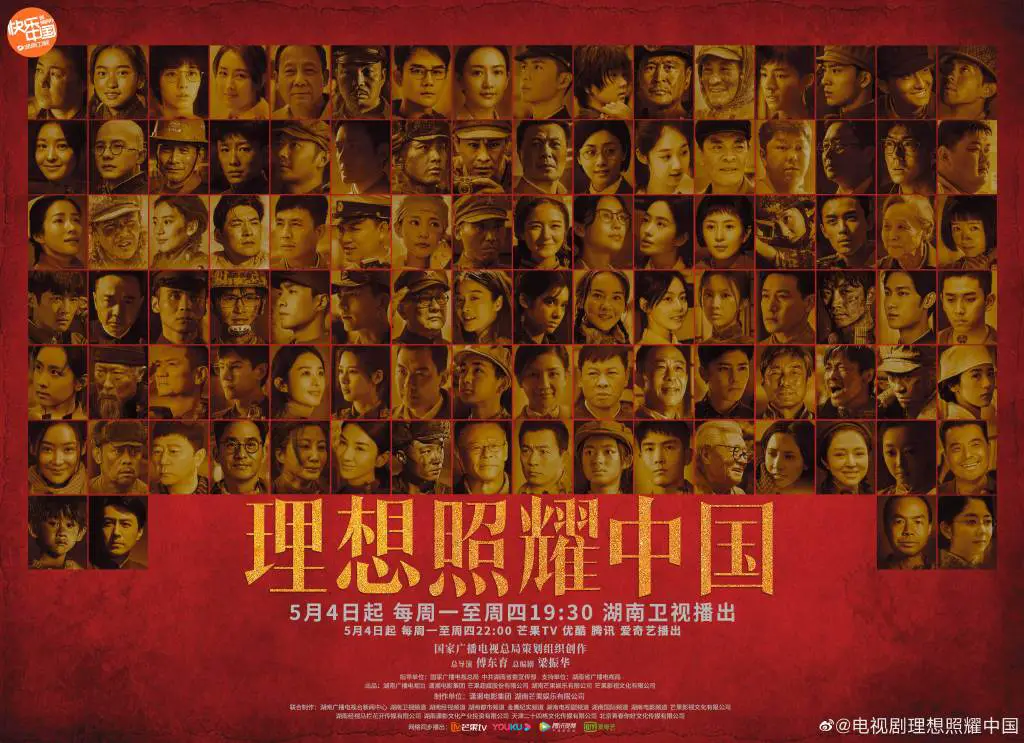 FAITH MAKES GREAT SYNOPSIS
Faith Makes Great presents stories from diverse periods in history that document the people's never-ending fight to realize their ideal of revitalizing the country, one hundred years after the Communist Party of China was founded.
The following are the major themes:
"Ice and Fire": Shougang employees focus their efforts on ice-surfacing in preparation for the Winter Olympics.
Lanyu Railway Construction, "173 meters"
The tale of Deng Jia, the chief commander of the atomic bomb theory design, is told in "Rock Sugar."
"The Next Hundred Years": Cultural Relics of the Forbidden City are being restored.
Medical Aid Team "Family"
"Button" is the name of the first little private company.
High-speed rail construction is dubbed "Time Train."
Protecting the Yunnan Golden Monkey with "Your Eyes".
FAITH MAKES GREAT CAST
Wang Kai is a Chinese actor who was born in the city of Wuhan in the province of Hubei. His father urged him to do sports, and his mother wanted him to find a steady job, despite his desire to become an actress after performing Thunderstorm in school. As a result, after high school, he worked as a book porter at Xinhua Bookstore. He worked on side occupations in his spare time, such as attending TV station activities, taking model training courses, and shooting commercials. During the filming of a commercial in 2002, the director suggested Wang enroll in an acting school. In 2002, Wang resigned from his employment and relocated to Shanghai to study acting at the Shanghai Theatre Academy.
Neo is a Chinese actor, singer, and model who goes by the name Hou Ming Hao. Hou is a Beijing native who studied at the Beijing Contemporary Music Academy. In 2012, he was a trainee at SM Entertainment. He began in the Chinese boyband Fresh in 2014, but left in 2016 to pursue a solo career.
He was awarded the "Fashion Icon Prize" at the IFENG Fashion Selection Award Ceremony on December 17, 2019.
Sophie Zhang as Wu Zhong Wen

Seven Tan as Wang Hui Wu

Lu Yi as Gu Fang Zhou

Zhang Jing Yi as Zhang Hua Mei
NOW YOU CAN WATCH FAITH MAKES GREAT ENGLISH SUB ONLINE AND FREE ON XEMOVIE.COM