Cliffhanger: Jirisan (2021) profile
Drama: Jirisan
Revised romanization: Jirisan
Hangul: 지리산
Director: Lee Eung-Bok
Writer: Kim Eun-Hee
Network: tvN
Episodes: 16
Release Date: October 23, 2021 --
Runtime: Sat. & Sun. 21:00
Language: Korean
Country: South Korea
"Jirisan" takes over tvN's Sat. & Sun. 21:00 time slot previously occupied by "Hometown Cha-Cha-Cha."
Filming began September, 2020.
Filming will pause from early December, 2020 to December 20, 2020 due to rising Covid-19 cases.

ABOUT THE SERIES "Cliffhanger: Jirisan (2021)"

Set in Mount Jiri, Cliffhanger's story revolves around a group of rangers and other Jirisan National Park staff members on a mission to rescue tribal hikers and survivors. There is a mystery surrounding the undiscovered areas of Mount Jiri and many of its visitors, left to the rescue team to unravel.
Seo Yi Kang is the park's top ranger who has extensive experience navigating Jiri Mountain National Park, giving her knowledge when searching for lost individuals. She then became Kang Hyun Jo's partner and confidant.
Kang Hyun Jo is a national park rookie and Seo Yi Kang's teammate. He is a graduate student from a military academy, a former lieutenant who experienced a horrifying incident on Mount Jiri that made him a ranger. In addition, he has a deep secret.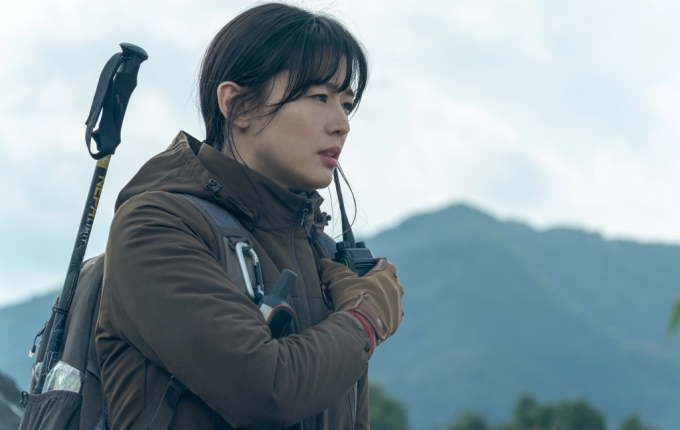 Jung Goo Young is a practical ranger who believes in taking care of himself in front of others. A person uses up their days off and leaves work just before being fired.
Jo Dae Jin is the head of the Haedong Branch Office at Mount Jiri National Park. He has been a ranger for half his life, hence the nickname "Mount Jiri Man". He is a simple, honest man, completely dedicated to his work and responsible to his subordinate rangers.
Comments on Cliffhanger: Jirisan (2021)
"Honestly, i am watching this one because of Jun Ji Hyun, lol i am waiting to say ' Sorry' . i don't know why her character from My love from the star keeps popping in my head whenever i see her on-screen. Alright no kidding, but i am so invested in this drama and i hate that i have to wait for the next episodes. LET'S SEE!!"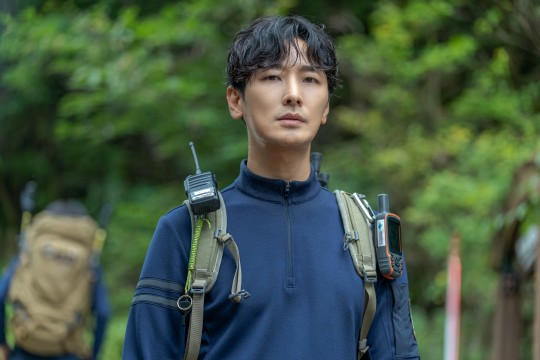 "Believe in writer Kim Eun Hee...
This is not about an ordinary drama which shows the life of rangers... It's something else...
Something big is coming..."
"Why do people write reviews so early into shows? Why can't they just comment their opinions in the comments below? It's more of a question, I'm not trying to be rude…I feel that you can't really put out reviews until you finish a series…I apologise if people found my comment rude, I don't mean it in a bad way…I'm just confused."
MAIN CAST of Cliffhanger: Jirisan (2021)
Jun Ji Hyun
Jun Ji Hyun, also known as Gianna Jun, is a Korean actress under Culture Depot (Korean drama production and artist management company). She made her film debut in the less-watched "White Valentine" movie in 1999, and it wasn't until the end of the year when she was featured in an advertisement for Samsung My Jet Printer that she became a celebrity. The dances and attitude shown in the advertisement make her an icon for Koreans in their late and early twenties.
Ji Hyun is known for her role as "The Girl" in the romantic comedy "My Sassy Girl", one of the highest-grossing Korean comedies of all time, as well as the lead actress in the series. TV hit "My Love From Another Star" and "Legend of the Blue Sea". Other notable films include "Il Mare", "Windstruck", "The Thieves", and "The Berlin File".
Her childhood dream was to become a flight attendant, but at the age of 16, she was spotted on the street by a fashion editor. Using the stage name Jun Ji Hyun, she began her modeling career for Ecole Magazine in 1997.
In 2012, she married Choi Jun Hyuk, grandson of famous hanbok designer Lee Young Hee and the son of fashion designer Lee Jung Woo.
Jun is one of the most requested celebrity supporters in Korea. In 2014, she earned an estimated 20 billion yen from advertising and endorsement fees. Market research in the same year showed that based on the value of real estate held, she ranked first among Korean female celebrities, and fourth in both men and women. In 2016, Jun earned 14 billion yen for the 14 commercials she filmed, regaining the top spot on the advertising charts.
A lipstick she wore on My Love from the Star, YSL "Rouge Pur Couture No. 52" sold out worldwide, while the jacket she wore on the show caused sales to increase. soared to more than 2,500 at ShesMiss stores in ten days.
Ju Ji Hoon
Ju Ji Hoon is a Korean actor under H & Entertainment. His first lead role was Prince Lee Shin in the 2006 drama "Princess Hours". Ju debuted as a model, in advertisements for clothing brands like Calvin Klein, Levi's and Reebok. Ju's drama debut was "Old Love", but it wasn't until "Princess Hours" in 2006 that he was recognized as an actor, thereby winning the Best New Actor award at the Ceremony. awarding the MBC drama award.
Watch the new kdrama Cliffhanger: Jirisan (2021) every Saturday and Sundy on Xemovie.com