Aani Kay Hava Season 2
Aani Kay Hava Season 2 is an Indian Mini TV Series. The series was written and directed by Varun Narvekar and produced by Anish Joag and Ranjit Gug.
Storyline
From thinking of getting a pet, to exploring their hobbies and understanding the importance of each other in their married life, Jui and Saket go through various emotions as they prepare to complete three years of marriage
Review
The stereotypical 'shaadi kar ke pachtaya' approach is something that has largely cast its shadow on the husband-wife relationships shown on screen over the years. However, few directors have gone beyond the cliché to explore modern relationships. Young writer-director Varun Narvekar is one of them.
The first season of his Marathi series Aani Kay Hava, featuring real-life actor couple Priya Bapat and Umesh Kamat, was well received and the secnd season, which released sometime ago, has been lapped up by viewers too. The first season started with Jui (Priya Bapat) and Saket (Umesh Kamat) moving into their new home, and ended on a sweet note with them opening up about their past relationships.
Season 2 begins with them trying to decide whether to bring a pet home or not. Throughout the 12 episodes (S1 + S2) you see a growth in the story of the show, just like in their relationship. The small decisions, the milestones, the bickering and banter; all that you would see in a regular, modern couple's life is there in the show. The story delves on instances in the lives of Jui and Saket and the writing (also by Varun) brings out the finer nuances, making the show relatable on so many levels.
The show rests entirely on Priya and Umesh's shoulders in terms of performances. While it can become monotonous to see the same pair of actors in all frames, the easy chemistry that Priya and Umesh bring to the platter works wonders. You associate and live with them throughout the length of the show. Priyadarshan Jadhav, in a cameo as Dhananjay Mane (yes, the Ashi Hi Banva Banvi reference comes into play here), stands out too.
That said, in process of stressing on certain aspects, Varun tends to spend a little more time than needed on some scenes. That affects the flow of a couple of episodes. Also, the overt focus on bringing Puneri slang into the picture seems forced at places. But that's about it when it comes to the drawbacks of the show. And by all means, the positives outnumber the flipside.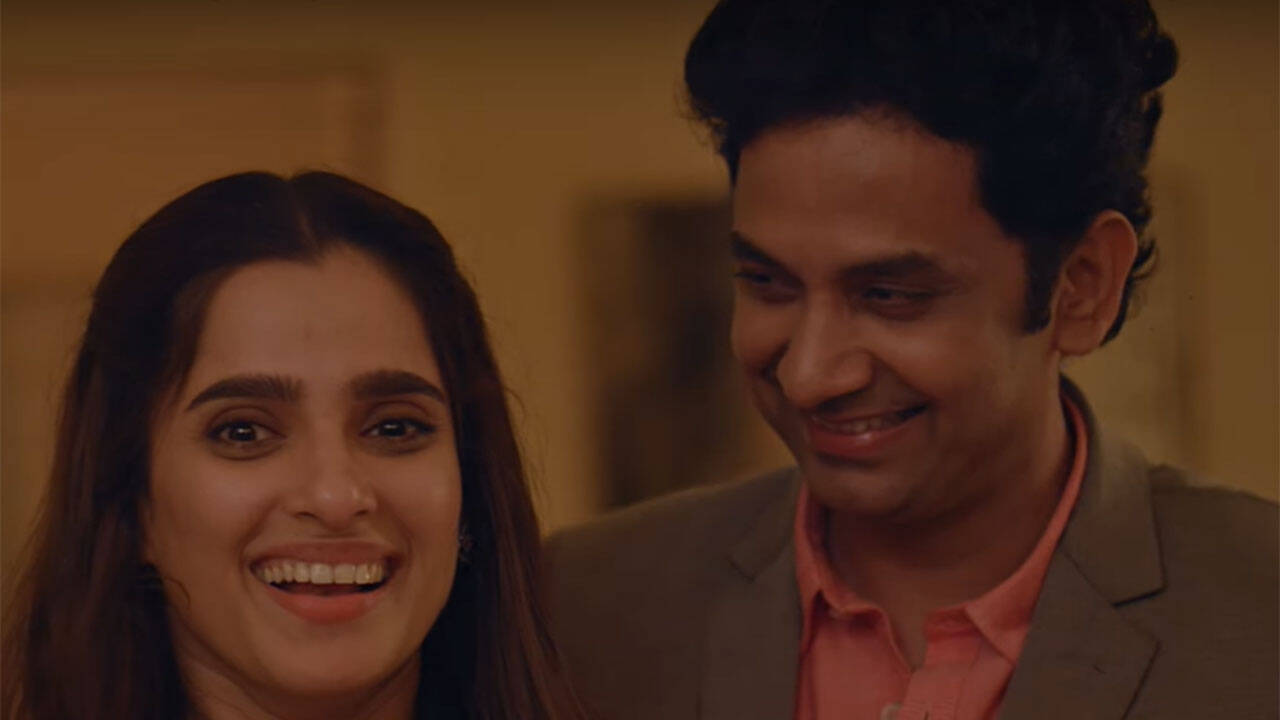 In many ways, the new season, airing on MX Player, is also like a second level of Jui and Saket's relationship. They complete three years of marriage in this one. And while Saket's childishness and Jui's slightly practical approach continues, the couple's mature side also comes into play this season. Rest assured, at the end of it all, you will have a smile on your face.
You can watch Aani Kay Hava Season 2 full HD online free with English Subtitles on Xemovie.Theri 2016 is one of the best Indian movies/series to stream online with English subtitles.