ABOUT MOVIE "YESTERDAY ONCE MORE"
Bai Jingting, Guo Shutong, Li Hongyi, Wang Herun, Ding Guansen, and Zhao Wenlong star in Yoyo Yao's 2016 Chinese youth romance film Yesterday Once More. Beijing Enlight Pictures released the flim Yesterday Once More in China on April 22, 2016.
YESTERDAY ONCE MORE SYNOPSIS
Lin Tianjiao (Guo Shutong) is her school's top girl. During one of her tests, she resorted to copying from notes, which was discovered by Gao Xiang (Bai Jingting), a rogue student. Gao Xiang chooses to assume responsibility for attempting to cheat when the note is discovered by the teacher. Lin Tianjiao apologizes to Gao Xiang and the two begin to be friends.
Meanwhile, Lu Tiantian (Wang Herun), Lin Tianjiao's good buddy, is wooing Ou Xiaoyang (Ding Guansen). Lin Tianjiao, on the other hand, entirely ignores him due to his poor academic position. Huang Tao (Li Hongyi), a classmate, is secretly in love with Lin Tianjiao but is too hesitant to admit it. As a result, he and Li Tao (Zhao Wenlong), his best friend, are at odds with Gao Xiang.
Lin Tianjiao's relationship with Gao Xiang evolves as she gains a better understanding of him. Gao Xiang buys tickets to an Astronomy Exhibition and dates Lin Tianjiao, knowing that she enjoys astronomy. Lin Tianjiao's mother is adamant that Lin Tianjiao concentrates on her studies and does not allow her any time off or leeway for companionship. As a result, Gao Xiang is never invited to Lin Tianjiao's date.
Meanwhile, Gao Xiang sneaks into the Astronomy Exhibition late at night to photograph Lin Tianjiao as a show of affection. He gets detained and forced to drop out of school. Before he goes, he sneaks into the school with a group of pals from the nearby auto shop to paint celestial images on the walls and ceiling of the classroom where Gao Xiang and Lin Tianjiao studied.
Huang Tao informs Lin Tianjiao that Gao Xiang is leaving town while presenting her with the best student award. Lin Tianjiao takes use of the opportunity provided by the award ceremony to speak about her selfishness in seeking the award. Lu Tiantian's feelings (and her connection with Ou Xiaoyang) and her brother, Lin Ziao, as well as her good friend, Gao Xiang, were ignored. She immediately declines the medal and rushes out of the theater to say her goodbyes to Gao Xiang at the train station.
She regrettably misses Gao Xiang. She (along with her brother, Lu Tiantian, and Ou Xiaoyang) run into Gao Xiang's auto-ship buddies and catch a ride to the local radio station, where Lin Tianjiao utilizes the programming to bid Gao Xiang farewell (singing "Hey Jude" by the Beatles).
Lin Tianjiao is a well-known astronomer after only a few years. She abandoned her mother's desire for her to study finance at Tsinghua University in favor of pursuing her own ambitions in astronomy. She is planning a trip to Africa in the hopes of seeing Gao Xiang there. In the meantime, the remainder of the gang gathers at Huang Tao's wedding, where Li Tao serves as best man. Ou Xiaoyang and Lu Tiantian are still dating, and Ou Xiaoyang plans to propose to her soon.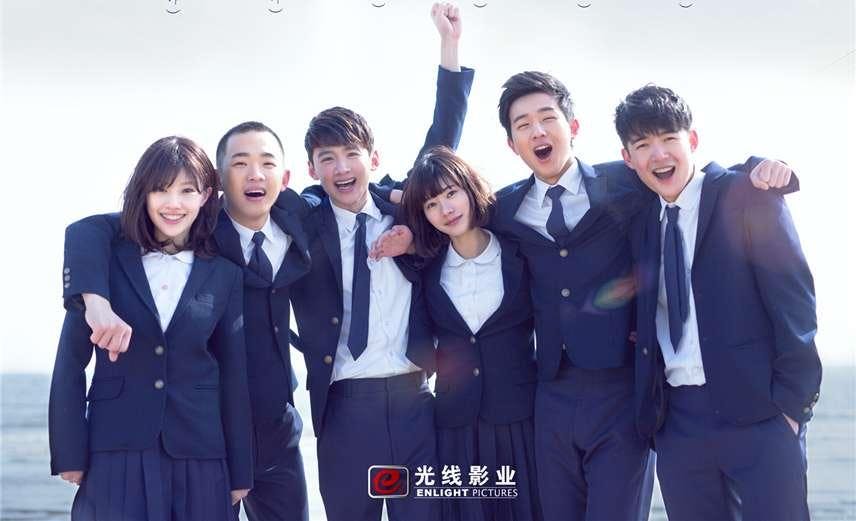 YESTERDAY ONCE MORE CAST
Bai Jingting Guo Shutong Li Hongyi Wang Herun Ding Guansen Zhao Wenlong Hu Xianxu
NOW YOU CAN WATCH YESTERDAY ONCE MORE ENGLISH SUB ONLINE AND FREE ON XEMOVIE.COM