ABOUT THE MOVIE THE KILL TEAM
In 2009, Andrew Briggman is a young recruit for U.S. Army in Afghanistan. When Sergeant Wallace is killed in IED explosion during a raid in a village, Staff Sergeant Deeks assumes the position as the leader of the platoon. Deeks tells the platoon that they will find whoever was responsible for the deaths of 24 American soldiers by raiding the villages. Briggman provides a list of IED attacks by date and location to Deeks. Bravo Company captures a wounded man, who is accused of planting the IED on the road, and Deeks orders Briggman to hurt the man but Briggman refuses.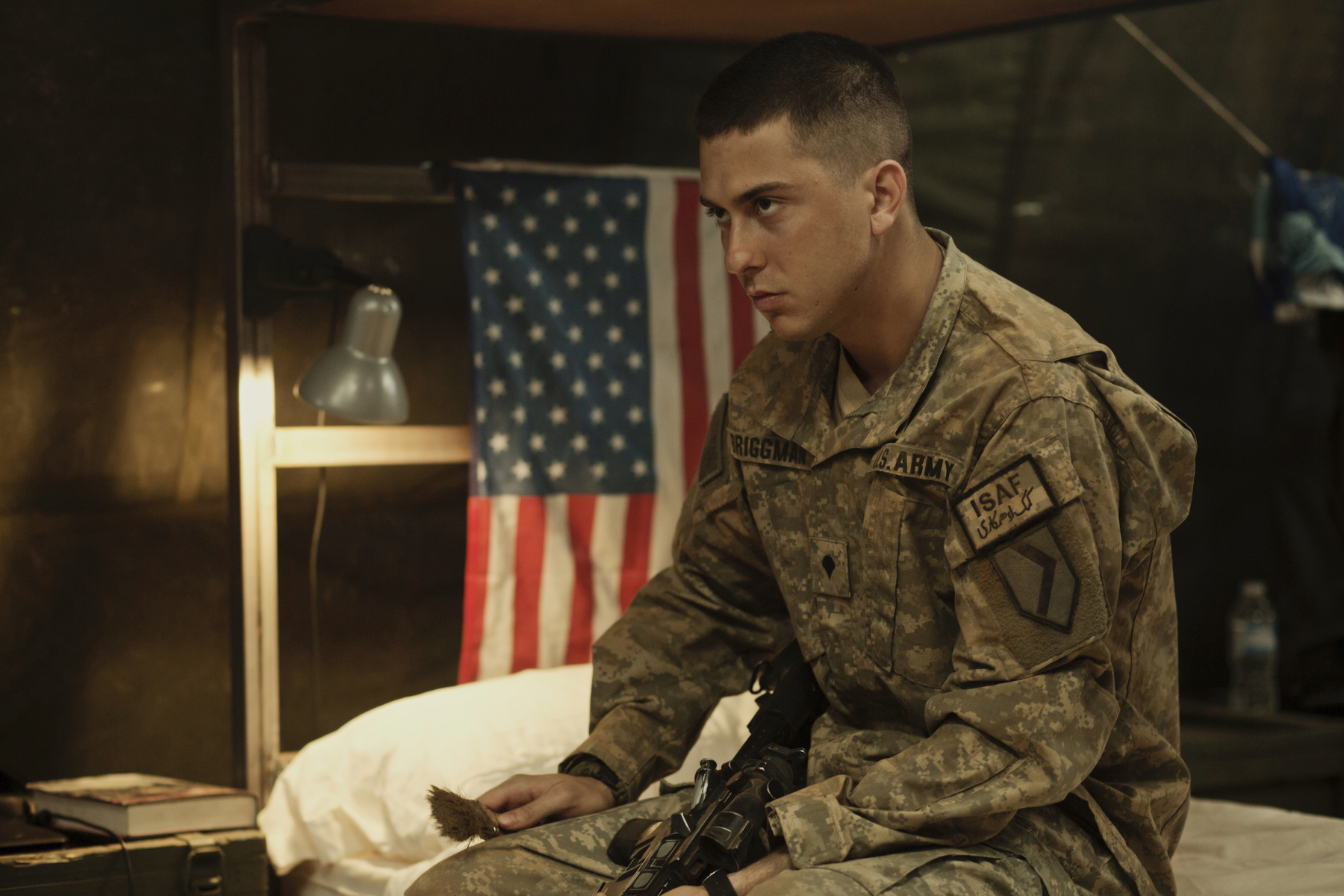 On the first raid under the leadership of Deeks, Briggman hears a gunshot and arrives at the scene where he finds a young boy lying dead on the ground; the platoons claimed that the boy tried to attack them with a grenade, prompting the soldiers to shoot him. However, Briggman is skeptical, believing that the child was innocent. Inside the barracks, Briggman uses his laptop to send a message to his father about the murder of the young boy, prompting his father to call the Criminal Investigation Division (CID) to investigate Deeks.
Briggman is summoned to the tent where he finds Deeks assaulting a soldier, Marquez, whom Deeks accused him for calling the CID, with his platoon division in attendance. Marquez is subsequently hospitalized. Knowing that Deeks is aware of this, Briggman phones his father to stop calling the CID. On the second raid, Briggman witnesses Rayburn coldly executing the unarmed man and planting an AK-47 next to him to make it look like that the man fought back. At this point, Briggman becomes disillusioned.
MAIN CAST OF THE MOVIE THE KILL TEAM
Nat Wolff as Andrew Briggman
Alexander Skarsgård as Sergeant Deeks
Adam Long as Rayburn
Jonathan Whitesell as Coombs
Brian Marc as Marquez
Rob Morrow as William Briggman
Osy Ikhile as Weppler
Anna Francolini as Laura Briggman
Oliver Ritchie as Cappy
MORE INFORMATION ABOUT MOVIE THE KILL TEAM
The Kill Team is a 2019 American war drama film written and directed by Dan Krauss. It is a fictionalized adaptation of the Maywand District murders, which were also explored by a documentary of the same name.[2] It stars Alexander Skarsgård, Nat Wolff, Rob Morrow, Adam Long, Jonathan Whitesell, Brian Marc, Osy Ikhile, and Anna Francolini. The film follows a young U.S. Army recruit (Wolff) who becomes conflicted with his morals when his platoon, under his superior, Sergeant Deeks (Skarsgård), participate in murdering civilians in Afghanistan.
It had its world premiere at the Tribeca Film Festival on April 27, 2019, and was released theatrically and streaming on October 25, 2019, by A24.
NOW YOU CAN WATCH THIS MOVIE THE KILL TEAM ONLINE AND FREE ON XEMOVIE.COM