ABOUT THE MOVIE THE CURRENT WAR
In 1880 and Thomas Edison has unveiled his electric lightbulb. He plans to distribute power to American neighborhoods using Direct Current (DC), which is cheaper and cleaner than gaslight, but is limited in range and needs an expensive wiring infrastructure. George Westinghouse, a successful business man and inventor himself, wishes to learn more, and invites Edison to dinner. After being snubbed by Edison, Westinghouse sets out to prove alternating current (AC) is the better technology, as it can work over greater distances and at significantly lower cost. Edison and Westinghouse compete to get cities across the United States to use their system. Westinghouse does an AC demonstration at Great Barrington in March 1886.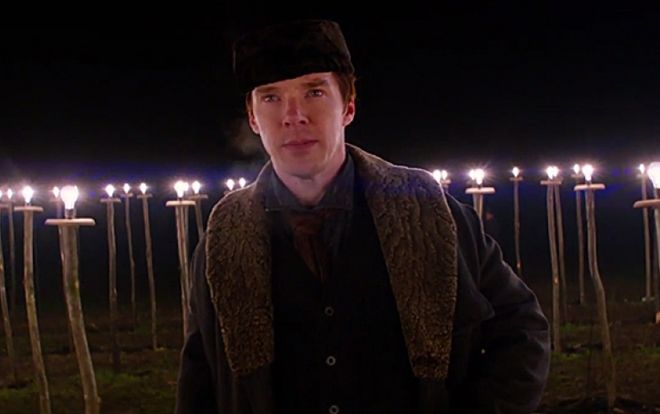 Inventor Nikola Tesla arrives in the United States and begins working with Edison, but is disappointed by Edison's unwillingness to reconsider his ideas and to fulfill what Tesla thought was a financial promise which Edison passes off as just a joke. Tesla then leaves Edison's team. Edison fiercely guards his patents and sues Westinghouse.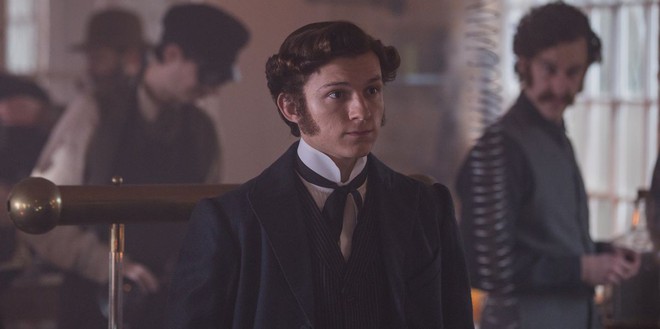 MAIN CAST OF THE MOVIE THE CURRENT WAR
Benedict Cumberbatch as Thomas Edison
Michael Shannon as George Westinghouse
Nicholas Hoult as Nikola Tesla
Katherine Waterston as Marguerite Erskine Walker
Tom Holland as Samuel Insull
Simon Manyonda as Lewis Latimer
Stanley Townsend as Franklin Pope
Tuppence Middleton as Mary Stilwell Edison
Matthew Macfadyen as J. P. Morgan
Conor MacNeill as William Kemmler
MORE INFORMATION ABOUT MOVIE THE CURRENT WAR
The Current War is a 2017 American historical drama film inspired by the 19th-century competition between Thomas Edison and George Westinghouse over which electric power delivery system would be used in the United States (often referred to as the "war of the currents"). Directed by Alfonso Gomez-Rejon, written by Michael Mitnick, and executive produced by Martin Scorsese and Steven Zaillian, the film stars Benedict Cumberbatch as Edison, Michael Shannon as Westinghouse, Nicholas Hoult as Nikola Tesla, and Tom Holland as Samuel Insull, alongside Katherine Waterston, Tuppence Middleton, Matthew Macfadyen and Damien Molony.
Announced in May 2012, Gomez-Rejon was confirmed in September 2015. Cumberbatch, Shannon, and Hoult joined the cast by October 2016, and filming began in England that December. The film premiered at the Toronto International Film Festival on September 9, 2017.
Originally to be distributed by The Weinstein Company, the film was shelved and sold in November 2017 following the sexual abuse allegations made against Harvey Weinstein. It was eventually bought by Weinstein Company successor Lantern Entertainment, which then sold domestic distribution rights to 101 Studios. After discovering a final cut privilege clause in Scorsese's contract, Gomez-Rejon convinced him to allow for reshoots and to trim ten minutes off the original version's runtime, resulting in the film that was eventually released into theaters. The film was released in the United States on October 25, 2019. ### NOW YOU CAN WATCH THIS MOVIE THE CURRENT WAR ONLINE AND FREE ON XEMOVIE.COM