Naruto Shippuden The Movie 2: Bonds
Storywise, the whole thing makes no sense. What was even the purpose of the ninja subordinates from Land of the Sky? There was no depth, not even 1 good fight scene. I laughed at so many scenes because it literally was ridiculous. Like they're all highly trained shinobi but are useless for more than 3/4 of the move? Nothing about the writing moved me and felt very cheesy and subpar most of the time.
Naruto Shippuden The Movie 2: Bonds Titles
English: Naruto Shippuden the Movie 2: Bonds
Synonyms: Naruto Movie 5, Naruto Shippuuden Movie 2, Naruto Shippuuden: Bonds
Japanese: 劇場版NARUTO-ナルト- 疾風伝 絆
Naruto Shippuden The Movie 2: Bonds Information
Type: Movie
Episodes: 1
Status: Finished Airing
Aired: Aug 2, 2008
Producers: TV Tokyo, Aniplex, Dentsu, Bandai, Toho, Studio Jack
Licensors: VIZ Media
Studios: Studio Pierrot
Source: Manga
Genres: Action, Supernatural, Martial Arts, Shounen
Duration: 1 hr. 32 min.
Rating: PG-13 - Teens 13 or older
Naruto Shippuden The Movie 2: Bonds Statistics
Score: 7.281 (scored by 118,899 users) Ranked: #24272
Popularity: #803
Members: 205,215
Favorites: 187
Naruto Shippuden The Movie 2: Bonds synopsis
Launching a devastating surprise attack, the flying ninjas from the Land of Sky seek revenge on their old enemy Konoha. Despite his eagerness to join the fight, Naruto Uzumaki is still beaten up by Shinnou, a mysterious doctor, who asks for his assistance to save an injured person. While taking the injured man to the hospital, Naruto had an unexpected encounter with Amaru - a stormy young man from a neighboring village who was desperately seeking Shinnou's help.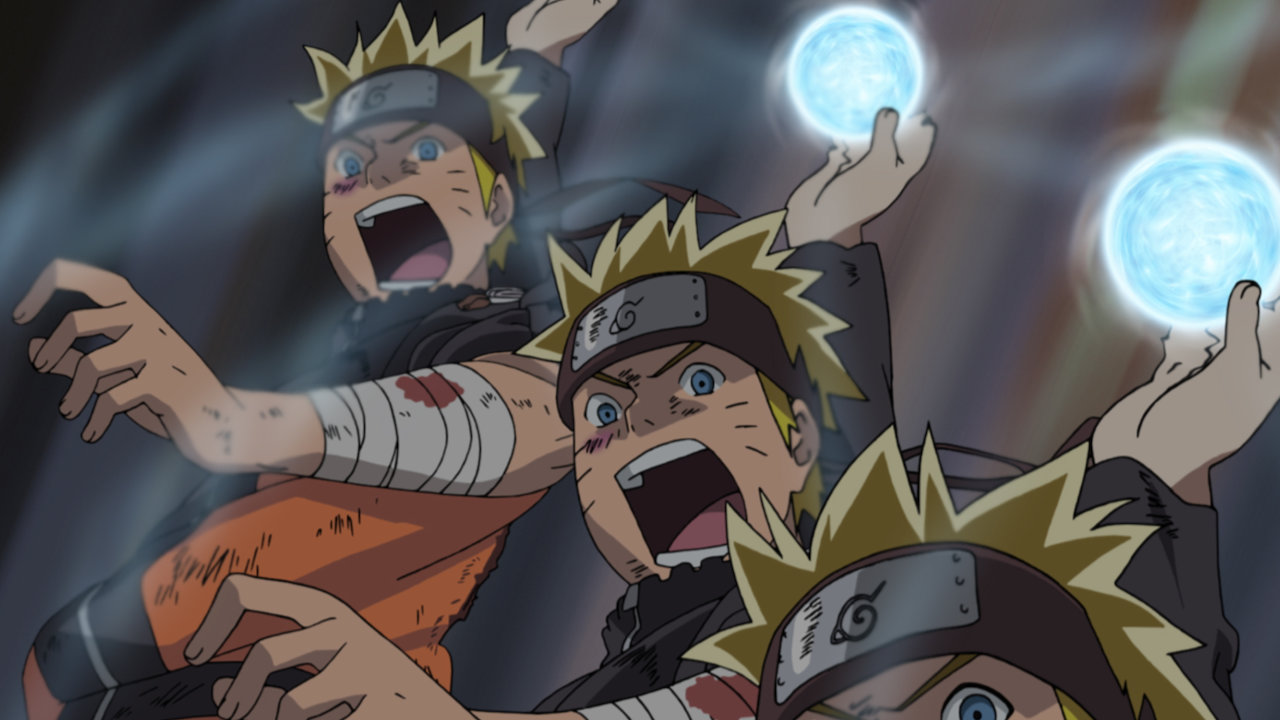 Meanwhile, as the invaders retreat to restore their forces, Tsunade seizes the opportunity to send a small team consisting of Sai, Shikamaru Nara and Kakashi Hatake to attack their base. At the same time, she assigned Naruto, Sakura Haruno and Hinata Hyuuga to accompany Shinnou and Amaru on their journey. During this time, however, Orochimaru had intrigues of his own: he ordered Sasuke Uchiha to bring him a doctor who specialized in reincarnation techniques.
Naruto Shippuden The Movie 2: Bonds actors and voice actors
Uzumaki Naruto-Main-Takeuchi Junko
Uchiha Sasuke-Main-Sugiyama Noriaki
Hatake Kakashi-Main-Inoue Kazuhiko
Haruno Sakura-Main-Nakamura Chie
Uchiha Itachi-Supporting-Ishikawa Hideo
Hyuuga Hinata-Supporting-Mizuki Nana
Naruto Shippuden The Movie 2: Bonds More review
As being hyped up as the movie where Naruto and Sasuke team up once again to fight a villain, it's rather played down more than you think it would be, and is just another plot messy Naruto movie.
STORY: The leaf village is under attack! ...Again... I swear, it's like everyone despises the leaf village in every filler or non-filler arc, and this movie is just another example of that.
Now, you can watch free Naruto Shippuden The Movie 2: Bonds on xemovie.com