ABOUT MOVIE "FOR BAD BOYS ONLY"
Ekin Cheng, Louis Koo, Shu Qi, Kristy Yang, and Daniel Chan star in For Bad Boys Only, a 2000 Hong Kong science fiction action romantic comedy directed by Raymond Yip and starring Ekin Cheng, Louis Koo, Shu Qi, Kristy Yang, and Daniel Chan.
FOR BAD BOYS ONLY SYNOPSIS
"For Bad Boys Only" is a unique detective firm that specialized in assisting clients in their search for their first loves. The agency is run by King Chan (Ekin Cheng), a flirting Casanova, and his partner, Jack Shum (Louis Koo), a perfectionist, with the lone employee being King's younger sister, Queen (Kristy Yang), who has a soft spot for Jack. Yung Wing-hing (Ko I-chen), a Taiwanese tycoon, has hired the agency to find his ex-lover, Koon Ching (Shu Qi), Asia's top female air force pilot. At the same time, Tin-ngai, a young man, engages the agency to find his missing lover, Shadow (Shu Qi). Koon Ching and Shadow appear to King and Jack to be eerily similar. To make matters even stranger, King encounters Eleven (Shu Qi), an amnesic girl who looks exactly like Shadow and Koon Ching. Eleven is likewise smitten by the King's passionate attitude. King and Eleven were ambushed several times while seeking for Eleven's true identity before Eleven was taken by a bunch of gun-wielding mystery men. Tin-ngai also discovers Shadow, who has been disfigured. Shadow was kidnapped by Taro Sakamoto (Mark Cheng), a Japanese scientist who extracted DNA from Koon Ching's body and implanted it into Shadow in the hopes of creating a female pilot with similar abilities. The experiment, however, failed, and Shadow was scarred. Tin-ngai, on the other hand, hasn't changed his mind about Shadow and has decided to spend the rest of his life with her.
When King and Jack learn of this, they go to Eleven's aid. They successfully infiltrate Sakamoto's base, where they discover dozens of clones who appear to be similar to Eleven, each with a different mutation. They were all given numerical names, with Eleven being the only one that had no mutations. Sakamoto, on the other hand, manipulates Eleven into becoming insane in order to murder King and Jack.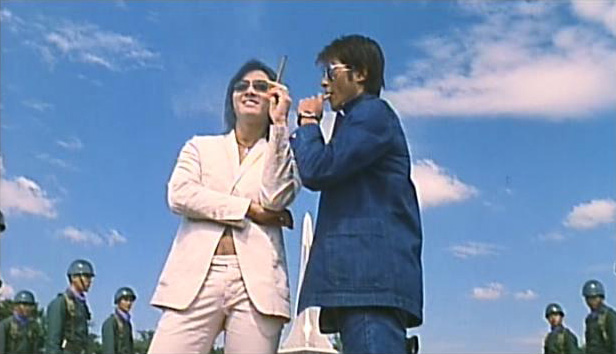 FOR BAD BOYS ONLY CAST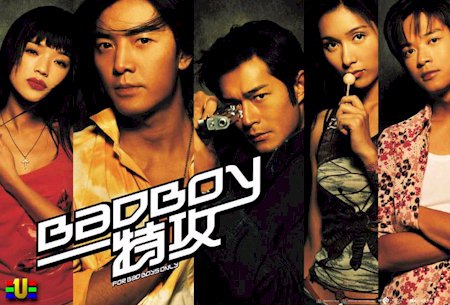 Ekin Cheng as King Chan Louis Koo as Jack Shum Shu Qi as Eleven / Koon Ching / Shadow Kristy Yang as Queen Chan Daniel Chan as Tin-ngai Mark Cheng as Taro Sakamoto Jerry Lamb as Yung's henchman Ko I-chen as Yung Wing-hing Blackie Ko as Dark Tung Frankie Ng as Police Officer Law Lan as Sophia Kong Hon as Gabie Sammy Leung as Sammy Kitty Yuen as Yee Kelly Lin as Angel Gigi Leung as Tiny Josie Ho as Jean Stephanie Che as Marie Anya Wu as DJ Vincent Kok as Tiny's ex-boyfriend
NOW YOU CAN WATCH FOR BAD BOYS ONLY ENGLISH SUB ONLINE AND FREE ON XEMOVIE.COM