ABOUT THE MOVIE FINDING YOU
A young violin player, Finley Sinclair (Rose Reid), fails her audition at the New York music conservatory. Finley desires, and her mother convinces her to give her best in the last audition in the upcoming fall. To uplift Finley's mood, her mother suggests a change in scenery. Finley opts for the Semester Abroad Program, the same course her late brother Alex took.
Finley visits the coastal village in Ireland and, on her plane journey, coincidentally meets a popular movie star Beckett Rush (Jedidiah Goodacre), who stars in a fantasy dragon film franchise. Beckett tries to extend a hand for friendship, but Finley remains reserved due to her disliking towards celebrities living in a bubble.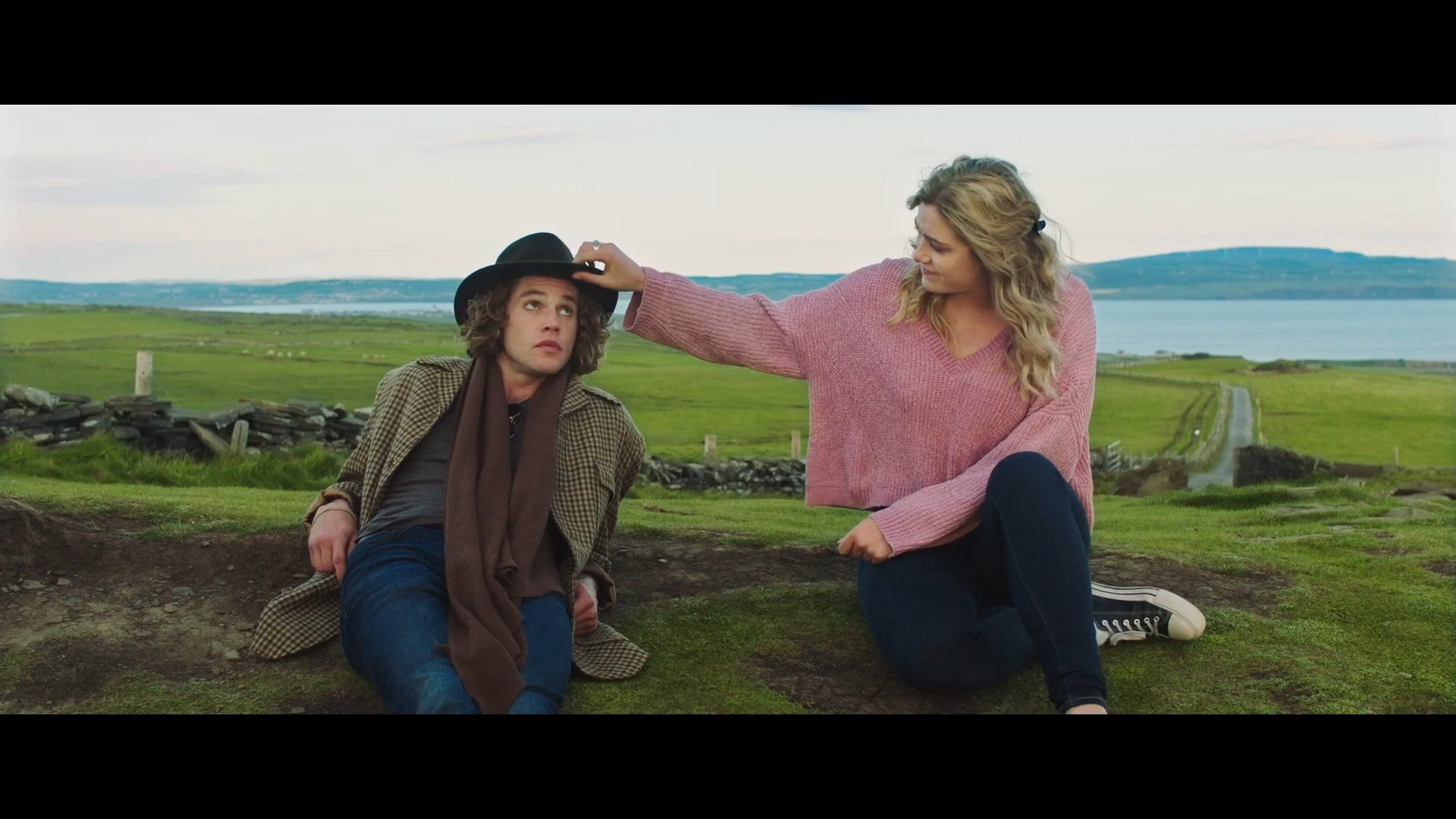 At the airport, Finley's relatives cum host, The Callahans family, receive her and take her to the lodge where Alex lived during his visit to Ireland. By chance of fate, Finley and Beckett cross paths again. The Callahan host Beckett as well, who lives under their roof to find peace from his passionate fans and Paparazzi.
MAIN CAST OF THE MOVIE FINDING YOU
Rose Reid as Finley Sinclair
Jedidiah Goodacre as Beckett Rush
Katherine McNamara as Taylor Risdale
Patrick Bergin as Seamus
Saoirse-Monica Jackson as Emma Callaghan
Judith Hoag as Jennifer Sinclair
Tom Everett Scott as Montgomery Rush
Vanessa Redgrave as Cathleen Sweeney
Natalie Britton as Gemma Quinlan
Fiona Bell as Nora
Marion O'Dwyer as Molly
Anabel Sweeney as Keeva
MORE INFORMATION ABOUT MOVIE FINDING YOU
Finding You is a 2021 American and Irish coming-of-age romance-comedy film written and directed by Brian Baugh, based on the 2011 young adult novel There You'll Find Me by Jenny B. Jones. It stars Rose Reid, Jedidiah Goodacre and Katherine McNamara. It was released theatrically in the United States by Roadside Attractions on May 14, 2021.
NOW YOU CAN WATCH THIS MOVIE FINDING YOU ONLINE AND FREE ON XEMOVIE.COM