Ek Mini Katha is a 2021 Indian Telugu-language adult comedy film directed by debutant Karthik Rapolu and written by Merlapaka Gandhi. Produced by UV Concepts, UV Creations, and Mango Mass Media, it features Santosh Shoban, Kavya Thapar, and Shraddha Das in lead roles. The film premiered on Amazon Prime Video on 27 May 2021.
Movie Review
Ek Mini Katha is the tale of many men in this country who believe their worth lies in the size of their phallus. It doesn't matter if they're well-educated, handsome, kind, have a loving family. The fact that their size might be smaller than most seems to be a source of embarrassment because of the misconception – the bigger the better. Director Karthik Rapolu and Merlapaka Gandhi, who penned the screenplay, do a good job of bringing the topic to the forefront. They just have a round-about way of doing it to keep things "entertaining".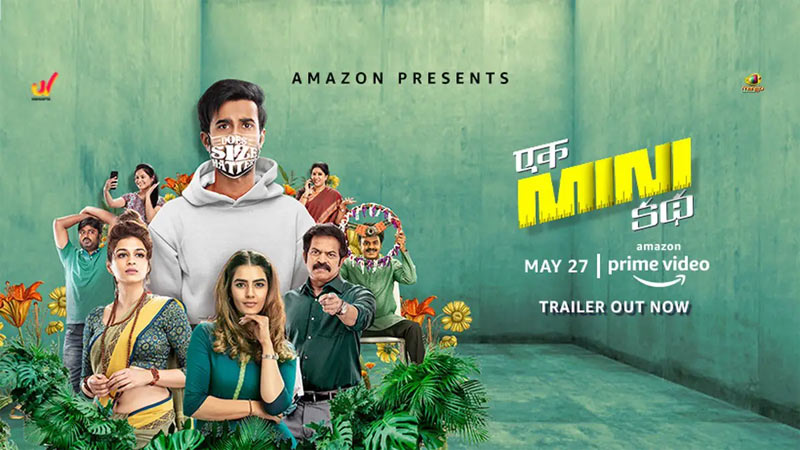 Santosh (Santosh Shobhan) is teased as a seventh-grader by a classmate about his supposedly small phallus. He grows up to be a kind, good-natured civil engineer but is constantly worried about his size. Like most parents in this country, instead of sitting him down and having a conversation, his father (Brahmaji) beats him up when he wants to talk about it. He also remains under the misconception that his son is a sex fiend. Santosh's nightmare comes true when he falls for Amrutha (Kavya Thapar) who likes everything "big" in life and he'd rather let her think the worst of him than reveal the truth. He tries everything from heading to a surgeon (Posani Krishna Murli) for an enlargement surgery to a sanyasini (Shraddha Das) for a miracle cure. He even joins a group on social media where people across the country peddle cures. But luck is also not on his side.
You can watch the movie Ek Mini Katha (2021) English Subtitle Online Free on XEMOVIE.COM